This post appeared previously at Indies Unlimited.com.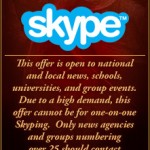 Anne Rice is a master promoter.
I am fascinated by people who move through life confidently promoting themselves and their projects. For this golden few, the prospect of walking into a room full of strangers inspires excitement and endless opportunity. Who wouldn't want to meet them and talk to them about their latest pet project? These self-promoters exude a joy at networking that seems to be second nature.
For more introverted folk, the prospect of a cocktail party full of strangers has all the attraction of a root canal. This seems to be a common problem for writers, whose brains crave the solitude needed to create and the lack of distraction to focus. Often, the words that flow so easily onto the page trickle in conversation. Don't fret, my friends, there is hope.
I keep track of the marketing and promotional ideas that I like in a folder. In addition, I love to peruse all sorts of blogs, and thankfully, this research is largely free. I am particularly interested in female entrepreneurs who have achieved success with intelligence and flair. One constant theme is their involvement with several charities that are close to their heart. By becoming involved in charity work they meet other like-minded people, enlarge their network, and promote themselves without seeming so obvious. It works.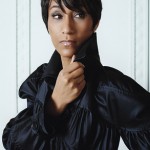 Desiree Rogers, master networker. WSJ photo by Marc Hom.
I decided to utilize this philosophy recently when a close friend was conducting an Ovarian/Breast Cancer tennis tournament at my club. I asked her if she would like me to provide a themed gift basket with my book. She was touched, and enthusiastically accepted. I purchased a vintage, hand-painted tin, and filled it with all kinds of goodies that a woman would use while reading my book. Foaming bubble bath, a sexy black candle, a good bottle of wine and lots of cosmetic samples a friend of mine donated filled it out. I also had beautiful book marks made, which I placed in front of the basket on the table where it was auctioned. I wish I had taken a picture of the finished product, it was pretty and very popular. I know I sold books as a result. The proceeds, from the basket, went to a good cause. Moreover, my friend was a fantastic public relations representative, telling everyone how much she enjoyed reading my sexy book.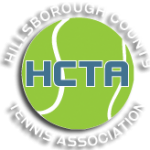 One of the charities I support.
This weekend I overheard a conversation in the gym about how difficult it is to get donations due to the recession. Local businesses are cutting back drastically. I waited for a lull in the conversation and asked if she would like a gift basket with a signed copy of my book. She was thrilled. In this case, the proceeds will go toward building a new rubberized running track for the local high school track team. Over a hundred people will attend the planned golf tournament and dinner. I will again have bookmarks displayed in front of the basket.
You can even take this a step further and volunteer to assist at the event. By being a good worker bee you show your dedication to the organization and have an easy topic of conversation. You will also be supporting a worthy cause, one of your choosing.
These baskets are not expensive to make. Be creative and have fun! I will be sharing other promotional ideas in future posts, so stay tuned.